Rules & Terms
We are announcing SPIFF 2019, which will take place during 3 days in July 2019.
Exact dates and places of screenings will be posted on the site and Facebook page of the SPIFF.
We are accepting submissions for 3 different competition programs:
1) SPIFF competition of films and animation for children audience.
2) SPIFF competition of films devoted to women.
3) SPIFF World Cup of Dance Video.
SPIFF competition of films devoted to women
We accept short films (up to 30 min including credits) from any country in any style and any genre (fiction, animation, documentary, experimental, video-art), made not earlier than 2016 year.
Films with dialogs (text) must be subtitled in English.
Films, submitted to this competition, should be focused on women and the role of women in modern world.
Discounts for women filmmakers!
You can submit till 30.06.2019 by these links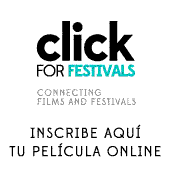 Awards of SPIFF competition of films devoted to women.
Best film — voted by the audience.
Jury Prizes: Best fiction film, Best animation, Best documentary, Best experimental, Best video-art, Best director, Best female director, Best actress.
Special mentions.
Every accepted film will receive the official laurel of the SPIFF. 
Director of every accepted film will receive 100% waiver for the next submission to the SPIFF.